What you see above is an old recipe for tapioca cream pudding. It's one of hundreds or possibly thousands of old recipes — five file cabinets' worth — that were recently found in a building in Tulsa. The building was purchased by a man named Rick Phillips, who plans to use it for an expansion of his nearby shooting range, but it previously housed a large commercial cafeteria called Bordens. The recipes were for the cafeteria's fare.
Bordens was actually a local chain of nine cafeterias in the Tulsa area. They're now defunct, although the sign for one of them is still attached to its building and is visible from a nearby highway. As far as I can tell, the Tulsa Bordens had no connection to the onetime consumer goliath Borden Foods (which is now also defunct).
Phillips isn't sure what he'll do with the recipes but says they definitely won't be thrown away. Neither will all the other things he found in the building, including several neon signs, posters, and so on. This poster from the mid-1960s gives you a sense of what kind of place Bordens was: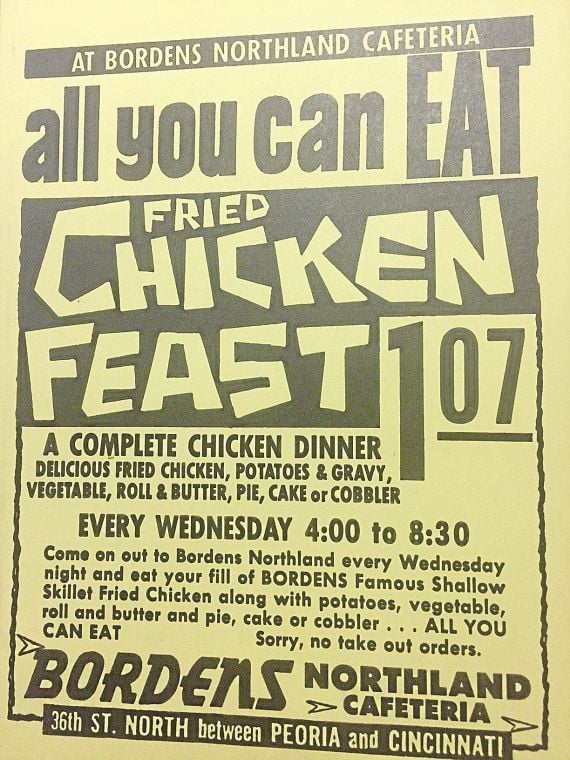 One of the recipes, for lemon chess pie, is included at the end of this article about Phillips's discovery, which also includes a good video report — recommended.
(Big thanks to Craig Ward for letting me know about this one.)